What's the best way to install insulation?

All the TV shows make it seem so simple. But do you know what to do when you put batts around high voltage electric wires? I didn't think so!
People just like you get taken every day by bad contractors. This Contractor Hiring Guide & Checklist will Amaze you. I personally GUARANTEE your satisfaction. If you open it up and do not like it for ANY reason, I will give you your money back NO QUESTIONS asked. You have no risk.
The 39-page Contractor Hiring Guide helps you discover the best contractor to do the job for you. It contains:
Specific Questions (with the answers for you) to ensure he does the job the right way
Secret Videos that show you exactly how to find the contractors to call
Past columns of mine that explain in detail key things you should know about the job
Much more!
Below is a screen shot from the Insulation Checklist showing some of the questions.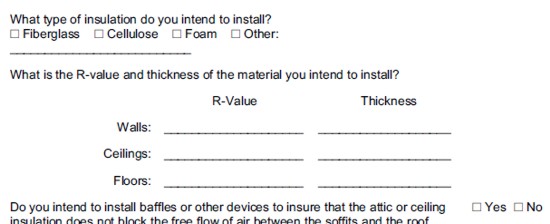 Click the Add to Cart button now and get ready to save some sweet moola!

Tim Carter
"Thank you! I've received the checklists. I've not yet looked at all of them, but from what I've seen, they'll be enormously helpful!"
- Agnes Chris
The Contractor Hiring Guide & Checklist is available to you as an immediate download once your order is processed. After completion, you will be taken to a page with a download link for the Contractor Hiring Guide file. In addition, you will receive a confirming email. In the Cart Items section of the email, there will be a download link. Just click on the link and the Guide will be downloaded to your computer. The downloaded file can be read using the free Adobe Reader software.
Still want more information? Try my Insulation DVD. This informative DVD shows you all types of insulation, different ways to install them and some sweet secret tips.

We are so confident that you will enjoy and benefit from this Contractor Hiring Guide & Checklist that we guarantee your satisfaction, with our no-hassle, no questions asked return policy.